News from SLHSO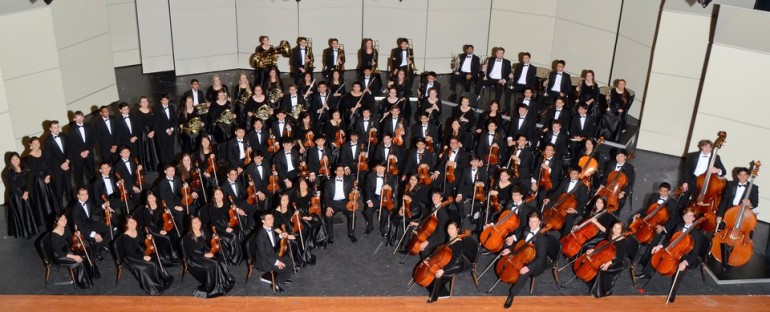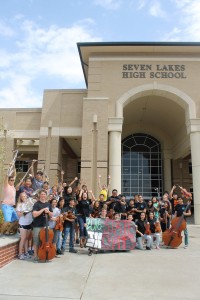 The Texas Music Educators Association (TMEA) announced the results of the 2015-2016 Honor Orchestra Competition this week following two rounds of judging. The Seven Lakes High School Symphony Orchestra has been named the state Honor Full Orchestra for 2016. Membership of the Symphony Orchestra is comprised of students from the top
two string ensembles, and the top wind ensemble from the Seven Lakes Bands. The Symphony Orchestra is directed by Desiree Overree and Damon Archer.
This is the third time in the short 10-year history of Seven Lakes HS that the orchestra has been a semi-finalist in the competition, earning fifth in 2014, third in 2015, and winning this distinction this year.
Orchestras entering this competition must submit a recording of a live, unedited concert to TMEA. A professional judging panel listens to all of the submissions and selects the top percentage. A second panel of judges listens to the final round of recordings and ranks them. As Honor Full Orchestra this ensemble will present a concert for the membership of the Texas Music Educators Association at their annual convention at Lila Cockrell Theater in San Antonio, in February 2016.