News from SLHSO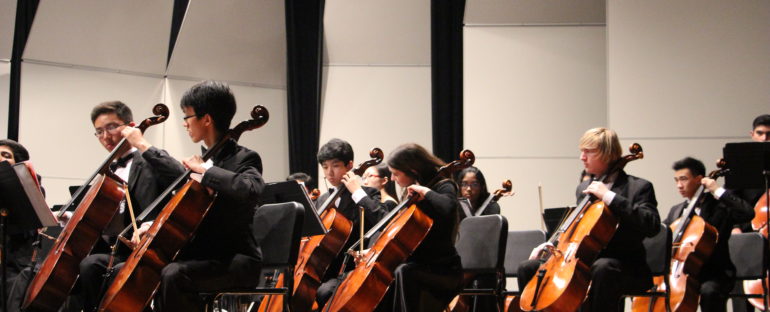 The 14th Annual Holiday Extravaganza will be held on Thursday, December 13th with dinner starting at 5:30 followed by a formal performance at 7:30. Please join us for dinner and a performance from the Seven Lakes Fine Arts! Please purchase your tickets HERE. Also, our holiday concert featuring all students will be held on the following evening, Friday, December 14th.
We would love to have you join us for dinner and an evening of holiday entertainment. Our combined fine arts department will present some of your holiday favorites and there will be a silent auction where you can select from a variety of gift items in time to avoid the hectic holiday rush.
The proceeds from this evening of food and fun help pay for our Fine Arts Musical and our Masterworks Program. In years past we have raised thousands of dollars and we are counting on you to help us keep this tradition going strong.  Our menu for that night includes Spinach Lasagna, Chicken Marsala, House Salad, Dinner roll, Assorted Desserts. Dinner/Performance Tickets are $20. Performance tickets are $10.
This concert is available for extra credit for non-Symphony students