Blog
The Seven Lakes HS Fine Arts Department is delighted to present our annual "Holiday Extravaganza" on Thursday, December 7th on the campus of Seven Lakes High School. This holiday event features performances from all of our Fine Arts, accompanied by dinner and a silent auction: it's a night not to be missed! Our Freshman Center doors open at …..
Thanks to all of our students who auditioned! Audition results can be viewed here.
This year, senior violist Gabby Ho performed at the prestigious Carnegie Hall. Watch as she shares her experience at the legendary concert venue!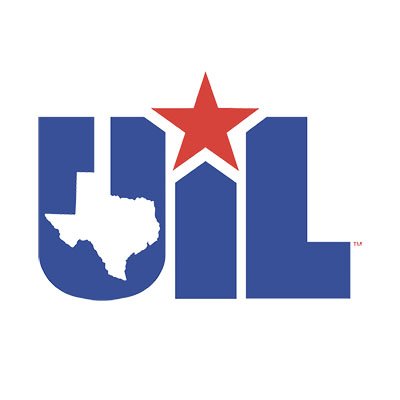 On March 29th, our ensembles will give us a preview of the pieces that they will play and compete at the annual UIL Concert! Come and listen to see the hard work our students have put into their piece!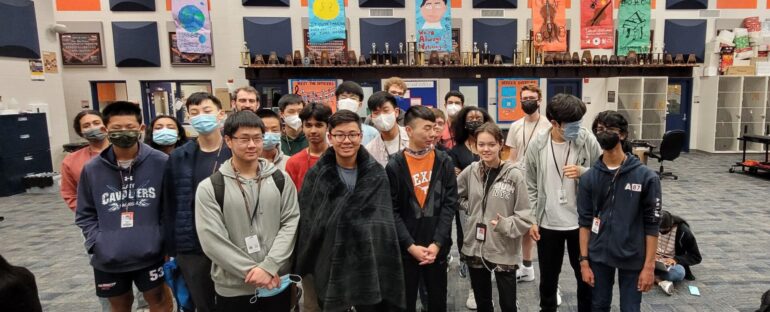 Thanks to all our students who applied! View the results here: https://docs.google.com/presentation/d/e/2PACX-1vSgPnQGTFAK5kUKxdFiNKRnoVlSZioXilzK8ZvzE1KkoEv7vzAt06j-yI9TiPb6UErt3RBMcgFedoz1/pub?start=true&loop=true&delayms=3000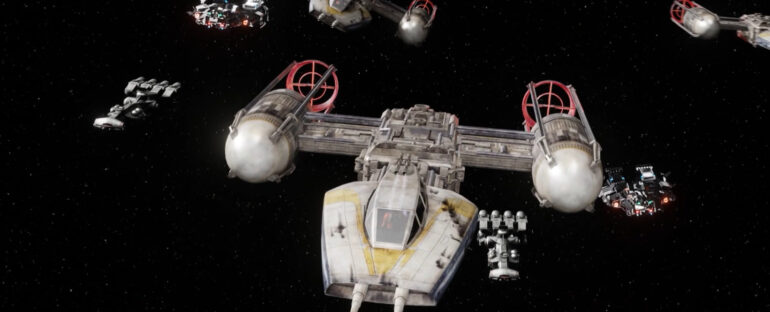 Normally each year, the Seven Lakes Orchestras Officer team makes homemade videos that entertain our students, with one of them being the end of year officer skit. This year's communication team worked with our students all year long to plan and produce a 30 minute long thrilling Star Wars styled movie combining live action with …..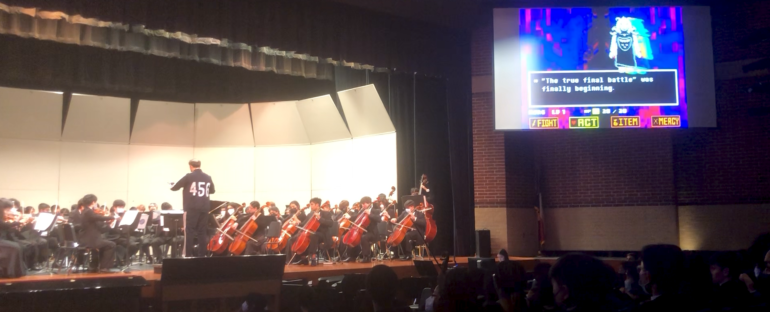 Our students and audience had a blast at the ambitious, video game themed Spring Concert, full of funny skits such as the concert etiquette video, a mixture of game machinima given life by Derek Chen and his team of talented voice actors and player controllers (see below), interactive performances, like a sing-along of the beloved …..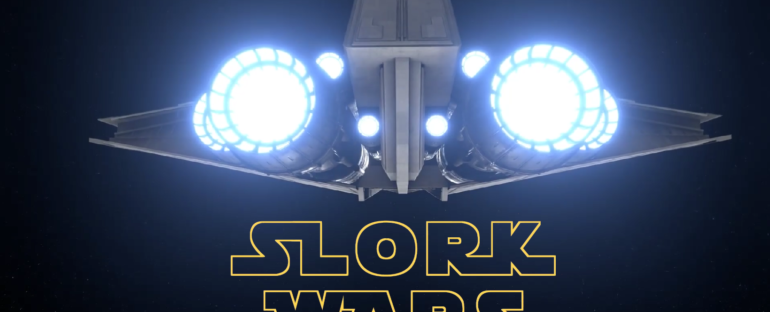 This school year, our communications chair Derek Chen has been working on a massive project based on the acclaimed "Star Wars" series featuring action, betrayal, animations, fight scenes, cool space battles, and most importantly our orchestra students and directors! Check out the trailer!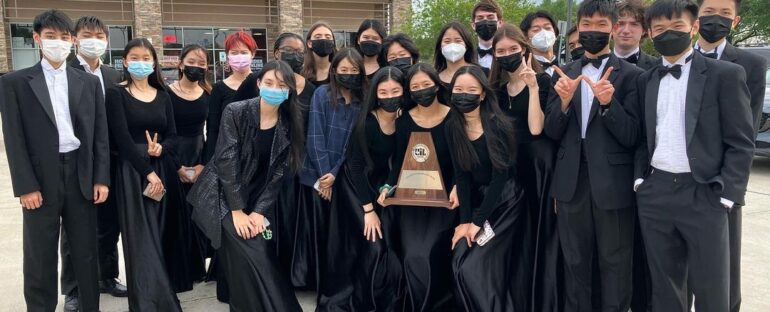 This week, our students and orchestra levels participated in the annual UIL Concert & Sight-Reading Evaluation! Thanks to their dedicated their work, our combined Camerata and Philharmonia 2 ensemble, Philharmonia 7 Orchestra, Lyrica Orchestra, Cambiata Orchestra, and varsity Sinfonia Orchestra all earned sweepstakes awards and scored with flying colors!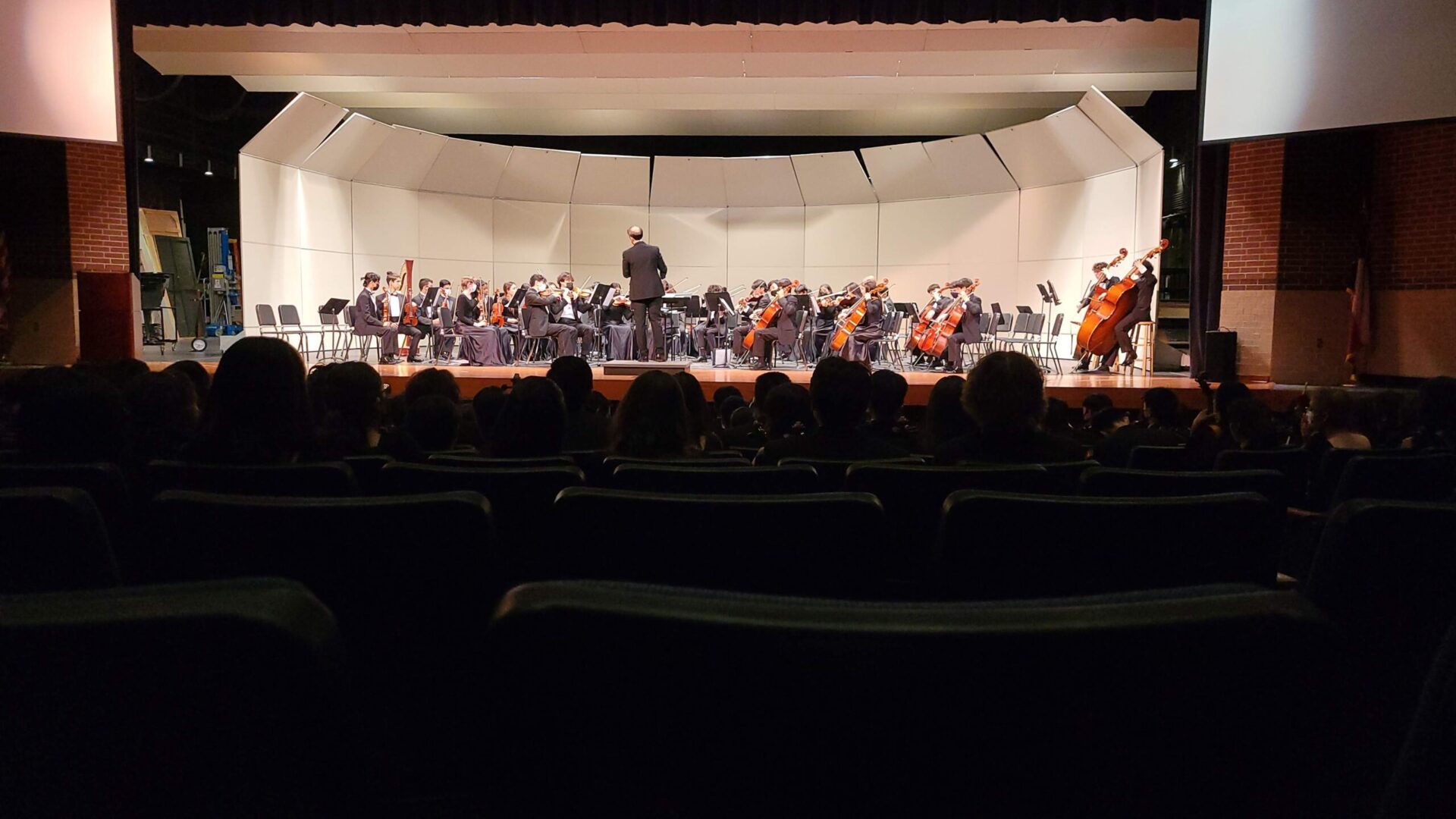 Our ensembles gave a preview performance of what they would be playing for the annual UIL competition in a few weeks! We were joined by educators Bingiee Shiu and Michael Isadore who gave constructive criticism to our performing students! We encourage families of the students competing at UIL to attend. Be sure to also check …..